Adventures Of An Online Dating Experiment by TrueGodImmortal
Now, I'm not an expert in online dating... at all. I don't really even understand much of it. I have looked into it before, and of course Twitter, Black Planet, and MySpace(social networks that WEREN'T directly intended as dating sites) have worked in(and against) my favor in that regard, I'd never OFFICIALLY looked into it really. I had heard about some of the sites from my friends(it's a LOT of them) and after seeing folks mention it on Twitter, I figured... why not give it a shot and see how it works. Some of the sites that I was told to join were Match.com, EHarmony, BlackPeopleMeet, Tinder, Tagged, Plenty of Fish, and OkCupid. So I broke it down into pieces on each app/site that I actually checked out and some of the interesting experiences I noticed. I only used three sites, and we'll start with Tinder.
Tinder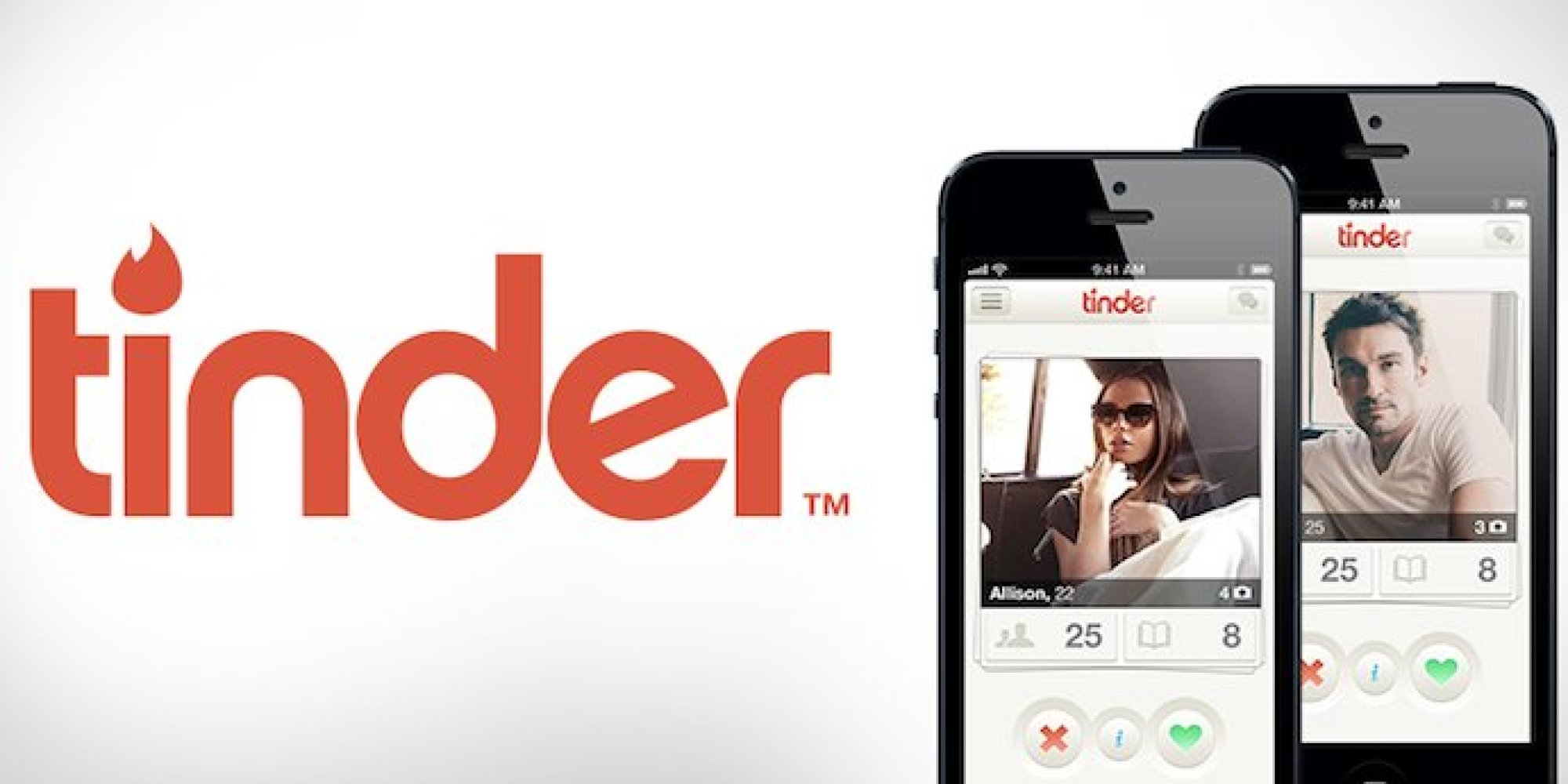 The first time I heard about Tinder, it was from the bouncer at one of the bars I go to sometimes. One of my friends actually used to go to school with him, so we can get it into the bar without any cover or ID checks, which is a perk I guess. One night, the bar was pretty dead, and he mentioned "man, Tinder is a perfect place to check on a night like this, just swipe right and get some pussy within 15 minutes". I personally was a bit confused when he said that, because I really didn't believe there's an app that's THAT easy to just get some pussy, but I won't lie, my interest was slightly piqued at that point. I ignored it at first and didn't hear about the app again until my boy mentioned he joined and that it worked okay. He had a few matches and said that there's a lot of fine women on there. I replied "man, that's probably for white folks. I doubt any black women are on there"(there actually weren't any black women outside of 1 or 2 every 20 women). So, as I moved along, about a week passed after that, when I saw folks talking about it on Twitter. This was when I joined. As soon as I logged in, I saw you had to connect with Facebook, which caused me to have to change a few things up on the profile, but I went ahead and started looking at the women close to me(I set parameters to show women that were 15-20 miles away because I didn't see a point in looking far out for the experiment). As I was browsing the app, I caught myself liking or saying "Yes"(with a right swipe) to a few females, some of whom I was matched with. The profiles are mostly just for hooking up you'd think because all you see are pictures of the person with a small bio, if that.
So, after a few right swipes, I had a couple of matches pop up. I waited for a moment and realized I had two messages already. One was from a decent looking Asian who was about 11 miles from my location, and we had a quick chat, then I asked for her number. She gave it to me of course, and that was my first "Tinder match" story I guess. So far, so good. I posted a screenshot of a couple of females I encountered on there, one of which I liked that I assumed left swiped on me(it happens), and one white girl who was a match. The white girl sent me a message swiftly and we talked briefly. She said she was really just looking for a "friend" and not someone who rushes into a relationship, which in my language, translates to "I want to fuck somebody and not end up as a one night stand, but actually hook up frequently". To some, that's probably off base, but speaking from experience, any time I've heard the "friend" line, I end up fucking the female or some feelings come into play at one point. It happens, I guess. However, my Tinder experience would prove to be the one that didn't spawn as much as the others. I got about 5 numbers total in 24 hours on Tinder, with about 19 matches. The matches were mostly all attractive, BUT the issue seems to be most of them just don't respond to messages after a match or they DO respond, but it doesn't go far. Nothing REALLY noteworthy about Tinder to include here, as the numbers I got off the app I've barely used, except one. Moving along.......
OKCupid
Admittedly, I've used this site in the past before actually. Not really actively, but I remember one of my fellow TEAMDAR team members used this site frequently and was having a lot of luck before with hooking up with women. I joined the site during 2013, but never really checked it much, or used it. I decided to open it up and actually put about 3 % of an effort to see what comes from it. I ended up with a lot of visitors to my profile(used one of them pics with a nigga smiling that got the hoes attention, you know how that goes), and for the most part, I was slightly satisfied with the women that I saw. The one detriment to this site? Reading the profiles of the women. If I could just look at their pictures, message them briefly, get the number and go from there, it'd be simple. There's a system on the site that I found rather odd where you can see at the bottom of the profile how often the user responds to messages. No surprise that the less attractive women responded a lot, and the women who were either somewhat attractive or very attractive, never answered. Even a good amount of less attractive women didn't respond to messages. It's almost like Twitter in a sense where you can DM a fine female and she might not respond or even screenshot you. It's a bit pretentious to be honest, but here's what made OkCupid even more interesting: their question system.
OkCupid has a question system that allows you to see how compatible you are with the women on the site and I answered about 20 questions and called it a wrap. The average woman I encountered on there would answer 140 questions or higher. Most of the questions are honestly stupid like "do you feel its an obligation for women to shave their legs" or "how often would you and your significant other have sex a week on the regular" with all multiple choice answers. It really felt stupid. Then, reading the women's responses to the questions? Made it even worse. A lot of women don't feel its an obligation to shave their legs, and they would only give their significant other sex ONCE a week on the regular, if at all. That really sums up how the women on OkCupid are. Other questions like "how many dates before you'd consider having sex with someone", and the most frequent answer I saw was "6 or more dates".... and that made me pause... are we not adults? 6 OR MORE DATES JUST TO GET SOME CUTTY? Bitch, please. There's also a good amount of women that I encountered looking for marriage and to settle down. I feel like with online dating, you should just be trying to find someone you click with via computer/phone and then go from there. Why do you have to come in with expectations and all of these rules and limits? It almost ruins your experience on the site, and sure enough plenty of the women with peculiar answers and astronomical expectations for the site complained on their profile about how bad this site is..... I wonder why.
One thing I also noticed was the question that asks "would you STRONGLY prefer to go out with someone of your own race/background", to which most of the black women and Latina women on the site I saw said "No", while most of the white women on the site said "YES", and some even provided racist reasons. One of the reasons I read that I laughed at was a white woman(who was very attractive), explaining that she only dates white guys because she doesn't like "ignorant people, ghetto men, or criminals". I laughed hard at this because for someone who doesn't "like ignorant people", she sure is ignorant herself. That was pretty tame though compared to some of the other racist explanations I saw, but hey, your preference is your preference. I personally prefer black women myself, as a black man in America, but I'm always open to dating other races(Latina, Indian, Asians, Egyptians, etc...) if we connect. However, some women(mostly white women) are completely against dating anyone that's not white period. Some solidarity in white race right there, brother.
Now, as I started to get messages, I noticed a pattern: most of the women were bigger shaped, though the profile I set up, specified that I wasn't interested in BBW women(the term for bigger women on the internet apparently). Those women didn't obviously read the profile right? Well, okay. I got a lot of messages from bigger women(not thick, not a little chubby, but BIG), and most of them were pretty bold. I was offered some head from one bigger girl right in the first message and admittedly, I pondered it for a second because we all know the myth about bigger women and head.... but I bypassed it. I got a message from one chick who was halfway attractive and we traded numbers after a few messages. Nothing has come from that since, mostly due to my lack of true interest and not hitting her up frequently. I got a couple more numbers off the site, none of which really stuck out to me. The women who were very attractive seemed to be looking for marriage or a long term relationship and apparently after receiving a message from a few of them, they proved themselves to be delusional and unrealistic. I thought to myself.... "this is pretty bad, I'd assume the last site I check out, can't be any worse, RIGHT?"
Wrong.
Plenty of Fish
So.... we arrive at the final site I checked out. Now, on Twitter, people kept telling me that this site was clutch. And, in some ways, they weren't lying. I ended up receiving 24 messages in the first couple of hours, and it's actually the only profile I kept up actively after starting it(I think I'm up to about 56 messages by now). I'll start off with the good from this one. Out of the 24 messages I received in the first couple of hours, about 4-5 of them were actually from halfway attractive or really attractive women. I got all the numbers from the attractive women, and took a few numbers of the "eh... she's okay I guess" and the "if I was drunk, I'd fuck" bunch, and went from there. I ended up fucking one of the attractive women just 2 days after getting her number, which I'd consider a win in my book. The other women who were attractive and gave me their numbers actually text pretty frequently and seemed to be halfway decent options. I have two who are in line to either go on a date or have sex, so it seems like Plenty of Fish was a successful experiment, right?
Halfway right. I used the term halfway a LOT in this section because it applies. Of the 56 messages I've received since starting up, about 15 of them were truly worthy of response. The 41 that didn't make the cut were from women(mostly fat white women actually) who were looking for love and someone to marry. Look, the truth is, sometimes you have to realize what you are and where you are in life. I'm personally at the point myself where a relationship would be great for me, BUT I know at the moment I'm not marriage or boyfriend material overall, so I don't go on sites looking for something that I can't obtain in real life, because it makes no sense. These bigger women who reached out to me probably have hearts of gold, but there are a bit unrealistic. One bigger white woman, who sent me a message calling me sexy, got a response of thank you, which led her to try and strike up a conversation. Out of boredom, I figured, let's see where this goes. Within the third message, she said she was "looking for someone to make her laugh forever", which prompted me to send her "LMAO", which may seem cruel, BUT it was hilarious. This is a dating site, but pace yourself. Look for someone who can make you laugh, sure, but meet that person in real life first, try to build a connection BEFORE stating you are looking for that. However, not everyone thinks with logic, especially online. It felt like everyone on the site was looking for something deeper and nearly gave up on trying in real life, or they are "too busy" to find someone out and about. I would say I understand that, but I'm very active and always out and about so it's a bit tougher to relate to that. Nonetheless, the theme overall for Plenty of Fish are women looking for men to marry them, not play them, and to quote one profile "show them where the real men are because these little ass boys on here don't want to do nothing but go on dates, spend time, and have sex"............ because that's not something adults can do????
I noticed a lot of single mothers on the site, which I am not surprised by. It's tough dating with a child sometimes, and being a father myself, I've ran into snags with women who don't want to date a man with a child, and hey, it's their choice to make. The one thing that I DIDN'T agree with, was the women who posted on their PROFILE for all the STRANGERS to see that they were looking for a man who can love them and THEIR KIDS. Now, let's rewind that. I've posted pictures of my daughter via Twitter and Instagram(my personal photo album via the internet IMO), but my daughter is a vital part of my life and my career. My music is inspired by her, and she's my biggest inspiration, so yes with my Twitter folks and audience, I'll share some photos of my daughter. I've never expressed on any social network however that I'm looking for a woman to love me and Zuri and accept us both. Whether I am personally looking for that or not, that's something you work into. I witnessed a ton of profiles from women who were mothers that featured nothing but talk of their kids all over the dating profile and that if a man can't accept her and them, then "he ain't a real man and needs to grow up". It's probably not that he isn't a real man, but maybe that's something you'd want to work into the equation later on or let grow? Your dating life is your dating life. When someone gets very serious, then I think it's okay to introduce them to your kids, but that's after a long feeling out process and deciding if you enjoy their company. You run the risk of scaring folks off by stating that you're LOOKING for someone to love you AND your kids, when they haven't even had the chance to see if they LIKE you yet. Sorry, I know, too much logic here.
Another prominent factor on this site was racism. Look, we all have our preferences, but if your headline on your profile is "I DON'T DATE ANYBODY BLACK, DON'T DISRESPECT ME BY MESSAGING ME AT ALL, BLACK PEOPLE", your ass is racist. That's actually a timid response. You can also read underlying racism through certain descriptions on the profile, and oddly enough, it wasn't JUST white women who said that. It was Black women, Asian women, and even Latina women who only seem to find white men attractive. Interesting, right? Black men got some love on the site though.............. mostly from the fat white women who had screen names like "IOnlyLuvBlackMen" or "WhiteChocolateForTheBrothers" and shit like that.... which was............ special. To sum this up, there are women of all races who don't have a strict preference on races they date, but what tends to stick out are the ones who are very adamantly against other races period. I did see a lot of beautiful women on the site, and as usual, a lot of them were coming with astronomical expectations. I found myself asking the same question that I ask during real life-in person dating: "what the hell happened"?
I was in a relationship for nearly 8 years. Getting back into the single life was a bit of a challenge for me. I met a lot of women, had sex with a good amount of women, but it all feels empty after a while. I would suspect a good amount of women on this site had experienced the same, but there's just a way to go about what you want in dating. We can know what we want, know what we think we need, but just take it easy. Let things naturally happen. It's so much better when it's organic. Online dating seems like it's trying to force something. As if going online weeds out the bad, or that you can basically overlook a ton of great catches because they don't meet EVERY expectation you want. The beauty of in person dating is that you get to see body language, experience their true personality, feel their aura, and really build a connection. Online dating doesn't provide that. Because of that, in closing, I think people on these sites should relax a bit more and just let things flow. Having a checklist of all you want in somebody, when you've had to venture online for dating just seems a bit delusional. Not saying to settle for someone, but at least don't shun EVERYBODY on the site and then devote your profile to complaining about a site that still browse daily and ignore every message you get. It just seems strange.
This experiment was very interesting to say the least, and while it seems like I'm chastising these sites and the people on them, I'm just providing perspective. Online dating doesn't seem like its for me, but for those who want to try it or are using it now, just relax a bit. Love finds you. Romance finds you. You can't force it.
Until next time, I'm TrueGodImmortal, willing to be a martyr and do the tough work here of checking out these sites for the purpose of journalism. May your experience in the world of online dating be prosperous.
-True
PS: A lot of Twitter Honeys are having their pics stolen... probably by some fat chick who's Catfishing all the men responding to her. I saw a lot of popular Twitter Honeys pictures popping up on the sites. Those folks are losers for stealing Twitter Honeys pics to use instead of showing their miserable selves for the world to see. Oh well. Fin.