Music Spotlight: K. Burns- The Stoner Life EP
#DARBusiness Music Spotlight:
K. Burns The Stoner Life EP
Released 4/20/2015
Download on LiveMixtapes or Stream at SoundCloud at
https://m.soundcloud.com/maximosis/sets/kburns-a-stoner-life-ep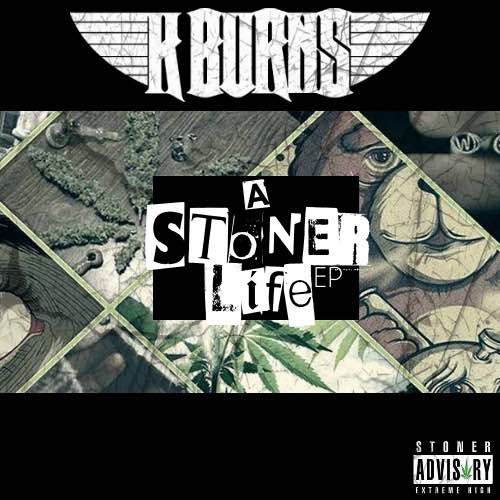 Tracklist
1. Waker Baker
(produced by Infamous Legends)
2. Do The Right Thing
(produced by Atlas The Overseer)
3. Can't Miss A Lick
(produced by YKThePilot)
4. Slow'd Up
(Produced By L&X Cafe)
5. The Life
(Produced by Infamous Legends)
6. SSWT
(Produced By A. Dready)
7. $ippin and $mokin feat Fetty
(Produced By Ignorvnce)
8. Comatose
(Produced by Atlas The Overseer)
I've heard a lot about K. Burns through Max(@Maximosis) and The Mosis Cafe. With this recent release, K. Burns represents for the stoners on every track over a luxurious sound bed of production. At just over 26 minutes long, this EP is straight to the point. K starts off reminiscent on the opening track "Waker Baker", a song that fits perfectly with its title. The best production on the project comes from Atlas The Overseer, as "Do The Right Thing" and "Comatose" shine the brightest here. What makes K. Burns stick out the most is his voice, slightly more so than his lyrics. Its not so much what he says, but his delivery and voice drive the point home. Its a very solid listen, I recommend getting something nice rolled up and enjoying the good vibes of the music.
Standout Tracks: The Life, Waker Baker, Do The Right Thing, and Comatose
-True