Retrospective: The Top 10 Episodes of The Office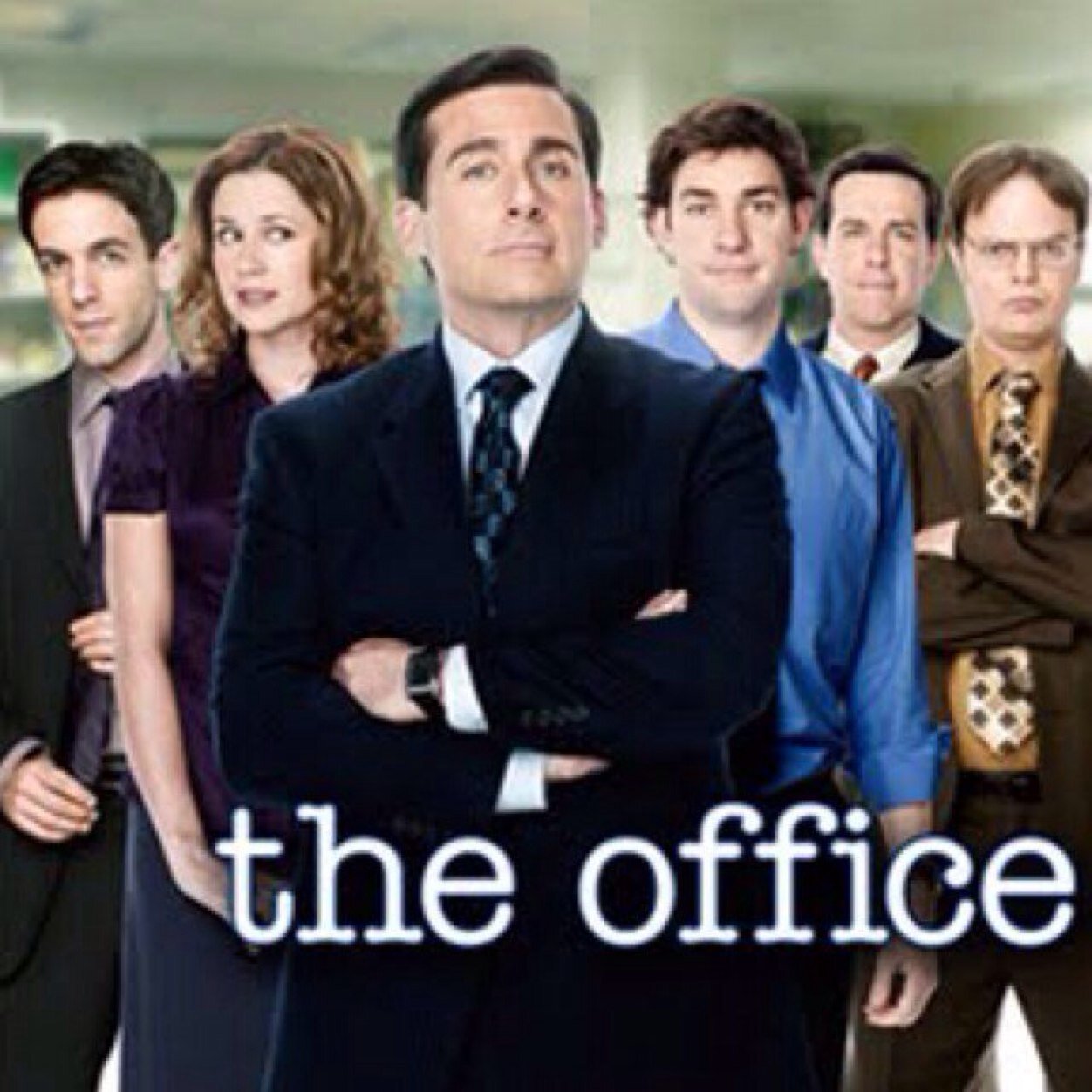 Once in a lifetime, a great show comes along that changes how you watch television. For me, it was Martin, Fresh Prince, and such growing up. Black sitcoms were always what I gravitated to. Even as I got older, I found myself only watching sports and reruns of black sitcoms, instead of watching the current programs on television. That all changed the day The Office hit television. Based on a UK series of the same name, The Office debuted in 2005, and I was slightly interested. At the time, Steve Carell had seemed to be funny enough from his work in Bruce Almighty, Anchorman, The 40 Year Old Virgin, and a few other films, so I decided to give it a shot. From that moment on, The Office became my favorite current TV show until it ended in 2013, and is still one of my all time favorite shows. I wanted to compile a list of the top 10 episodes, which proved to be extremely tough, but fun as well. Take a look at the list and share your thoughts. Agree? Disagree? Would you pick different episodes? Leave your thoughts below in the comments section.
Honorable Mention
*Gay Witch Hunt
Season 3, Episode 1
-The hilarious episode where Michael makes a comment that offends everyone(especially Oscar) when it is revealed that Oscar is gay. What ensues from there is a huge mess of an episode with hilarity all around.
*Did I Stutter
Season 4, Episode 16
-There are some episodes out of The Office's 201 episodes that are infamous for just one liners, but this episode is memorable for Stanley uttering one simple sentence in response to Michael asking him pay attention at work... "Did I Stutter"?
*Michael Scott Paper Company
Season 5, Episode 23
-It was either between this episode or the episode where they attempted to find a jingle for the company(the "Out of Paper, Out Of Stock... The friendly faces around the block" melody and song from Darryl was infectious). Here, Michael starts up his own paper company with Ryan and Pam and while they struggle initially, small victories come in.
*Casino Night
Season 2, Episode 22
-Michael juggles both Jan and Carol, Dunder Mifflin has a casino night, and Jim professes his love for Pam. A crazy episode, crazy moments, but an all around classic episode here.
*The Job
Season 3, Episode 24-25
-This episode was all type of crazy. Michael sells his condo thinking he has the New York job in the bag, Jan gets boob additions and it becomes known to everyone, Jim and Kevin compare Pam and Karen, and somehow, Ryan, the laziest employee there it seems, gets offered the big NYC job(he wouldn't last long there). The end is especially on point, as Jim interrupts Pam and asks her to dinner, which culminates the year long storyline started from the earlier mentioned episode "Casino Night" the previous season. A classic episode.
TOP 10
10. The Return
Season 3, Episode 14
-After Dwight lost his job at Dunder Mifflin, he began working at Staples. Despite being socially awkward(which could be considered disastrous for working in retail), Dwight seems to excel at his job. Meanwhile, back at Dunder Mifflin, it seems as if Oscar is on his way back from vacation and that Jim and Pam are starting to get beyond the tension they once had, causing problems in Jim and Karen's relationship. In the end, Andy ends up getting sent to anger management, and Dwight comes back to work for Dunder Mifflin. Somehow, that's a happy ending.
9. The Deposition
Season 4, Episode 12
-The Office was notorious for having so much occur in one episode and this episode is a prime example of that. Michael goes to support then-girlfriend Jan with her lawsuit against Dunder Mifflin, only to find both the company and Jan had in someway betrayed him. This was one of the turning points of the show, as Michael realized that while Jan was his girlfriend, she really didn't see to give a shit about him or his advancement, and neither did the company. He leaves you with a small piece of wisdom: "you expect to get screwed over by your company, but you never expect yo get screwed over by your girlfriend". Indeed, Michael Scott, indeed.
8. Goodbye, Michael
Season 7, Episode 22
-This episode was tough to get through. Michael Scott had been the heart and soul of Dunder Mifflin for over 7 seasons. He was the reason why I tuned in every week and the reason why I bought those DVDs. So, when it was announced he was going to leave the show, it was a real tough thing to comprehend. This episode was great, and featured amazing moments of hilarity, but no image is as gripping as the last one of Pam catching Michael just before he leaves and embracing him. Their friendship on the show was always a special thing to watch, so it was fitting that this would be the last image for Michael Scott on the show. Great send-off.
7. Niagara
Season 6, Episodes 4 and 5
-Usually, on a show, the wedding episode is beautiful with a bit of small drama added, but on The Office?? Nothing really goes right at all. Michael doesn't seem to have a room, Andy injures his scrotum, Kevin loses his shoes, and Jim lets it slip out that Pam is pregnant. Wedding ruined? Of course not. Everything falls into place, Jim and Pam get married before the actual wedding takes place, and the group all put together an interesting dance routine to Chris Brown's "Forever". A great two-part episode that is classic all the way.
6. The Dundies
Season 2, Episode 1
-This episode was absolutely amazing. Michael kicks off the annual office awards by withholding the fact that the office won't pay for food and drinks, and everyone is forced to pay for self. In the midst of this, Michael goes overboard as usual during the festivities, Pam gets drunk and begins to let it be known that she likes Jim, and everything seems to flow. The comedic genius here is hard to ignore, and Michael Scott is in rare form here as well. A great way to kick off season 2, as season 1 had dragged quite a bit.
5. The Client
Season 2, Episode 7
-The beginning of the Michael and Jan saga. Tim Meadows plays an important client that they need to land, and eventually Michael does land his business, prompting Jan to kiss and begin the long multiple seasons saga of the two. Also, the crew finds the screenplay for Michael's epic film "Threat Level Midnight", and take time to actually read it. A hilarious episode, with two sagas that would extend to later seasons.
4. The Injury
Season 2, Episode 12
-Some episodes are just downright ridiculous and silly. This is one of them without question. After burning his foot on a George Foreman grill will cooking bacon, Michael goes to work and gives the office hell. Dwight has an accident and gets a concussion that apparently makes him much nicer to everybody. Pam takes advantage of this most of the episode because she knows she will likely never see this again. Great episode.
3. The Convict
Season 3, Episode 9
-If there is one thing that makes me shed tears laughing, it is the bandand wearing, street thug Prison Mike from that good ol' Scranton. After discovering that one of the new Stamford employees has been to prison, Michael tries his hardest to make him feel welcome(or harass him, hard to tell), but as usual, he only makes him more uncomfortable. After unleashing Prison Mike, who is extremely hilarious, the new employee decides to quit. So much for that.
2. Goodbye, Toby
Season 4, Episodes 18-19
-This was a great set of episodes. It was meant to have Toby leave the show, but as we know that didn't occur. It also began the story known as Mike and Holly, as Holly debuted in this two-part episode. Ryan gets fired from his position, Andy asks Angela to marry him, causing Jim to postpone his proposal to Pam, while Michael attempts to make sure Toby's gojng away party is amazing(Michael couldn't wait to get rid of him anyway). I almost put this at number 1, but the top choice was fairly easy for me.
1. Dinner Party
Season 4, Episode 9
-Michael and Jan have a dinner party. They invite the couples of Jim and Pam, as well as Andy and Angela. Dwight shows up unannounced, crashing the party sort of. This episode was the first in over 5 months during this season, as the writers strike held up production. So many countless moments here from Jan smashing Michael's property, the song from Jan's former assistant Hunter, Dwight and his old babysitter, etc... The hilarity and outrageous moments here are far too many to name. Iconic and absolutely crazy from start to finish, this has to be my choice for the top pick.
There were so many choices to pick here and deciding this list was not easy at all. Let us know what you think below. Join the conversation.
-True