NFL Divisional Round Preview
By Speed on the Beat
I know, we've got bigger fish to fry in these coming weeks. However, let's take a bit to talk this week's Divisional Round games. I'm excited for the
Ravens/Bills matchup
, but you already knew that. I promise to keep this one as impartial as I can.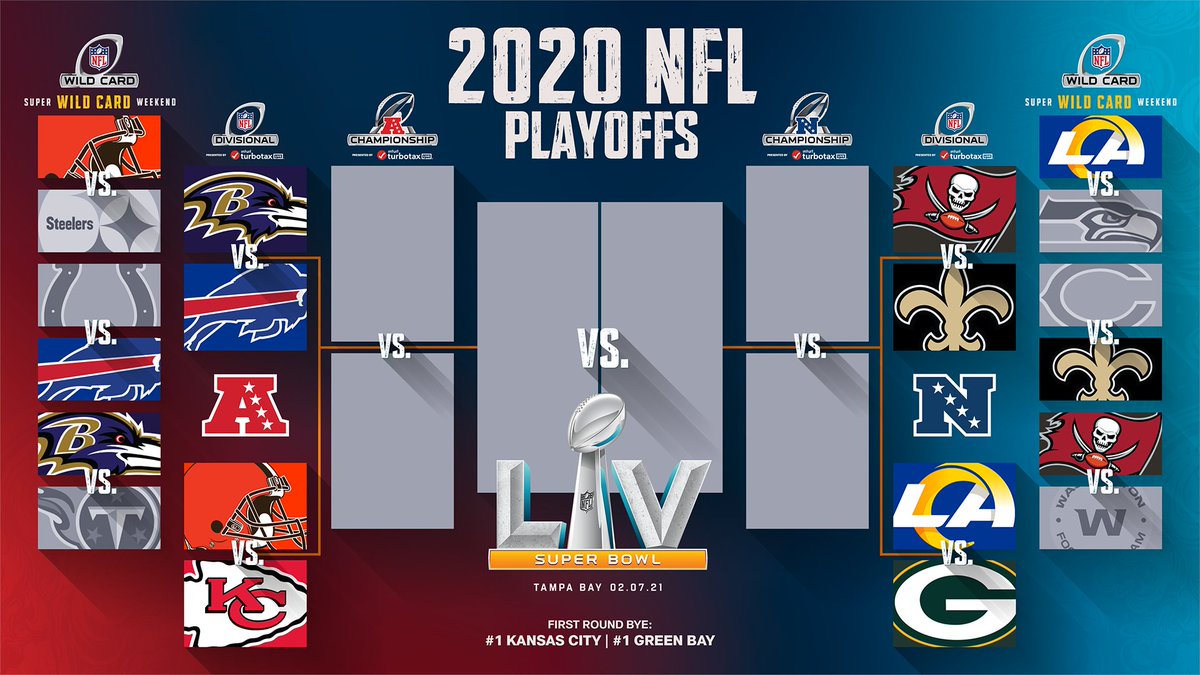 Chiefs/Browns
Okay, who in their right mind thought that this would be a thing last year? If you did, you trusted the process better than even the Sixers could've. The Browns' glowup has been something that kind of came out of nowhere, but was also in front of us over the last few seasons. Baker Mayfield has matured and the Browns' offense has done the same. Their defense, however, remains a bit porous (as seen during their almost losing the game against the Steelers).
That's where Patrick Mahomes and the Chiefs come in. Mahomes had another great season in 2020, even better than his 2019. I know, it seems impossible, but here we are. The Browns have to sure up their defense if they have any chance of staying with the Chiefs in this game. Granted, keeping up with the Chiefs in any way is an almost-improbable task to undertake. However, it can be done--just ask Las Vegas.
That said, I still see Mahomes and KC winning this one. By a lot. Prove me wrong, Cleveland; I want to see a Browns/Ravens championship game.
Ravens/Bills
A "something to prove" matchup between the 2019 MVP and the possible 2020 MVP, possibly in the snow? Sign me up for this instant classic in the making. This one is going to be smashmouth as hell. The Ravens will run it down Buffalo's throats and force them to stop it. Meanwhile, if you blitz too hard against Josh Allen and he will burn you. It's going to be one of those ugly games, though, especially if it snows.
The Bills and the Ravens both got hot(ter) at the right time. This one is one of those games that could be low-scoring, even with Allen's penchant for scoring against the blitz. For my prediction, I have three words.
Who Stops Lamar?
Buccaneers/Saints
While it seems like Tom Brady and Drew Brees will never retire,
they've only matched up eight times--including a college game
. This season, Brees and the Saints have made Tom Brady's Patri--err, Bucaneers look silly. Hell, there've been times that other teams have made the Bucs look pedestrian. For instance, there's no reason why the WFT hung in their Wild Card matchup as long as they did (even if the WFT was sneaky good at points during their...7-9 NFC East title-winning season).
These teams are essentially carbon copies of each other. 40-plus QB doing superhuman things? Check. Running backs who can break a game open at the blink of an eye? Yep. Wide receivers who play their asses off on every play? You bet. Defenses who are sneaky good, but also can get under their opponents' skin? Hell, yes. Somewhat disgruntled star receivers who've dealt with injuries...well, I think the Saints are the only ones with that out the two. Mike Evans has been better this year than ever and the rest of the Bucs' corps is solid. I wish they weren't doing what they're doing with the help of Antonio Brown. From a purely sports-related perspective, he's still an X-Factor.
With all that in mind, I think the Saints make the Bucs lose again. That said, I don't see it being a blowout like the last time they played each other.
Packers/Rams
The Rams are banged-up (Jared Goff is nursing a surgically-repaired thumb, for instance), the Rams defense isn't as God-Tier as it was during their SB run and Aaron Rodgers is still one of the best in the league. Should be easy for the Packers, right? Eh, possibly. Don't get me wrong, I still think the Packers pull it out. But I think the game, like the Bucs/Saints game, will be closer than many are expecting.
How close? I think that depends on if Goff and Aaron Donald are fully ready to go. We're in unprecedented times, where damn near anything can happen. We could see a big-time upset because the 2020s are already a shitshow. I don't necessarily see it happening, but I don't see the Pack eating the Rams alive, either.
This one's going to be closer than expected, but I still see the Packers winning.