Why Elite Reigns Supreme to Me
Greetings, one and all. It is I, the No-Fi King Speed on the Beat, back on the DAR site. Hold your applause or disdain until the end of the piece, please. True asked me to write something to kick off the revival of the site. For a little while, I tossed and turned about a topic. I thought about writing about strip club misadventures (I seem to attract a certain type, minus one or two people I've become friends with), the impact COVID's had on my life (long story short: it sucks) and a slew of serious themes. But no one comes to me on here for the serious--unless it involves Black Fatherhood or mental health.
I guess the best way to start off the revival is to discuss DAR from a musical standpoint (read: my own thoughts).
I've been asked why is Team DAR/DAR Elite able to succeed when many other collectives have distanced themselves from each other? I think that it comes down to the fact that we all want the same things out of life: to put out dope music and make a change. No one's truly above anyone, we bounce ideas off each other (some more promising than others) and we enjoy making music with everyone. Plus, each artist in the collective has a niche, but no one is afraid to expand their horizons. One track, you'd head Pegs auto-tuning the hell out of his voice. On another, you may hear me doing my best metal impression. We're comfortable with bucking trends.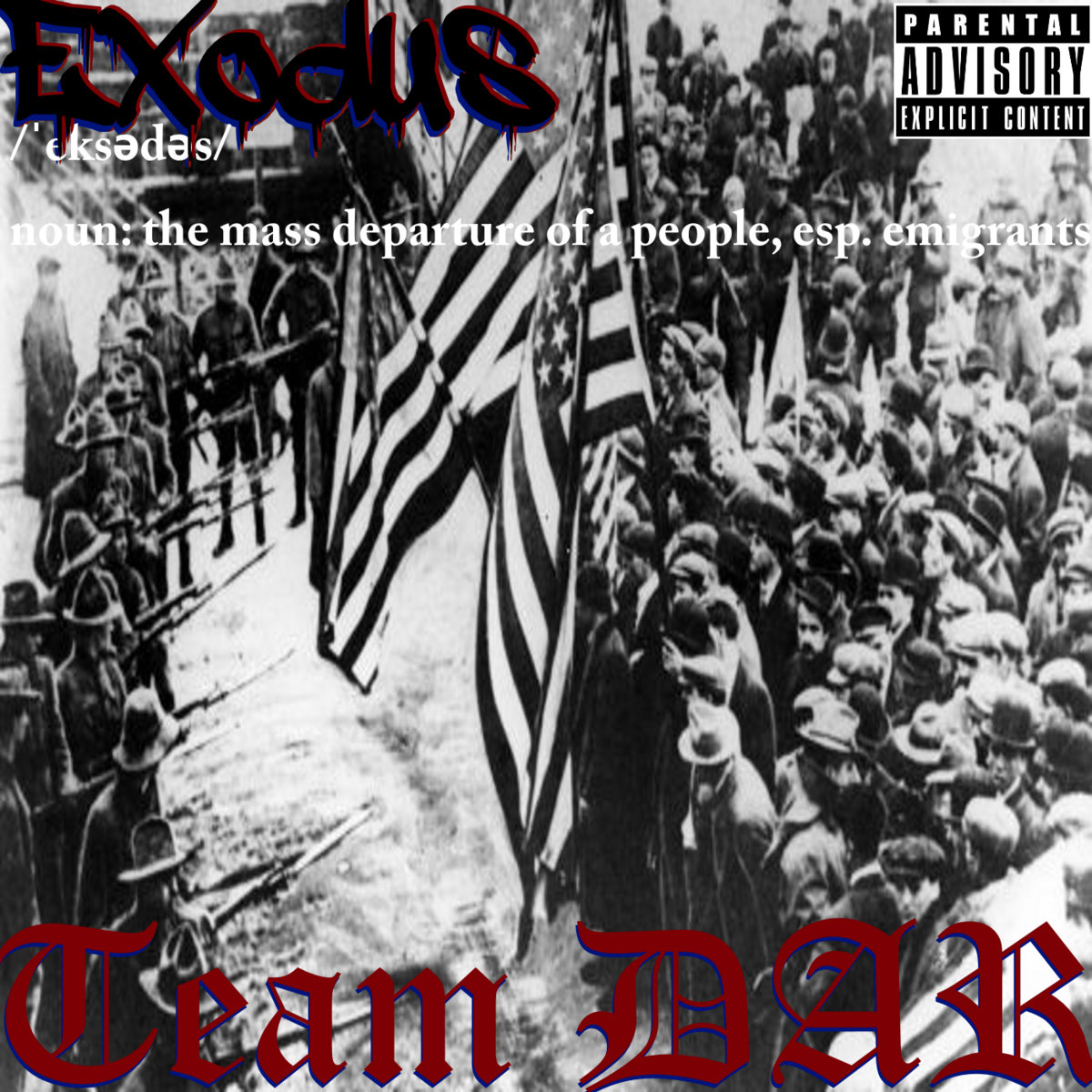 When DAR started in earnest, True, Apollo, Ax and I were tired of collectives breaking up, not reaching their full potential or just, in a few words, sucking donkey ass. We grew up listening to Cash Money, Dipset, No Limit--huge casts of larger-than-life personalities. With that in mind, we didn't want or need to mimic those groups; imitation isn't the sincerest form of flattery, regardless of what people say. Instead, the team decided to try something different. Everyone took the lead on different tracks, so it wasn't just True leading off or me closing the song out.
Things were incredible on multiple layers.
From where I stood, I think this helped us a lot because we were able to give each song a different feel. When you needed emotional rap, everyone rose to the occasion. When we wanted to do a club-friendly track, we'd joke about strip clubs and twerkers and make something like "Dance." We were able to just do whatever we wanted without compromising our goals or ambitions.
When Elite came along, I was doing my own thing with the SOTB site and everything. I'd built up a pretty sizable readership through DAR and other sites. That said, I always thought there was more to be said, from a musical standpoint—even as I was contemplating a retirement from recording.
Enter the Elite site of things.
For the first time, it wasn't just about the originals. We were in our late-20s, early 30s. I personally wanted to take a backseat to do two things: focus on my own growth as a person and help the next generation find their voice. Elite, for me, is special because you can swap people in and out on projects and the quality doesn't dip. It made me remember why I fell in love with the idea of a group in the first place. It's been fun and it's helped each one of us, from my point of view, rediscover our voice and our desire to be the best—even if we're not just rapping our asses off.
These days, I'm not retired. At all. Don't call it a comeback (shameless plug), but I think I'm here until I don't get fined. But wherever things go over the next era, one thing's for sure. I'm glad to be All Elite...minus the guys in dinosaur suits wrestling luchadors.